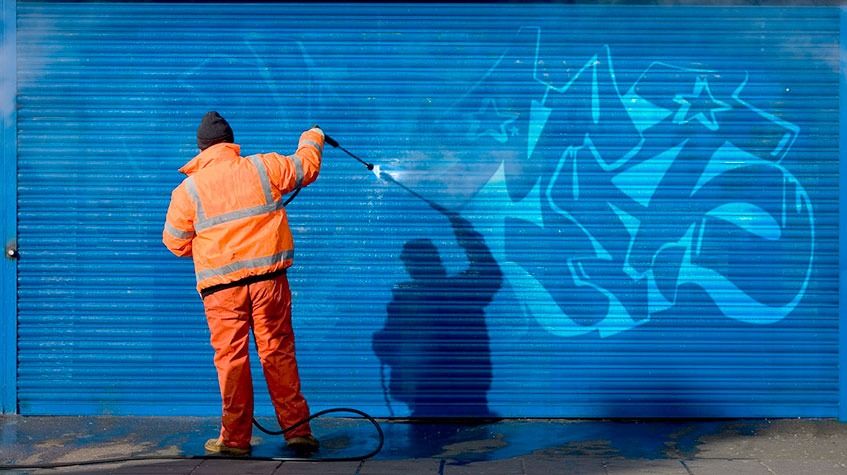 Taking care of your facility inside and out
We'll help your establishment look its best before clients and staff enter the building! Welcome them with a flower-lined entrance, an impeccably neat lawn, and seating for staff breaks. When harsh weather hits, we ensure safety by removing obstacles and deicing walkways. We provide year-round facility maintenance and can regularly clean your parking lot, whether it's above or below ground.
Landscaping You can customize your package to include neat lawns and perfectly maintained trees and flowers to give your stakeholders the best first impression of your facility.
Snow Removal Safety is paramount for QCMaintenance, and we don't stop with cleaning and disinfection – ensure your occupants make it to your facility safety with clean, dry parking lots and sidewalks leading up to your building.

Eliminación/pintura de grafitis

Las primeras impresiones importan y podemos ayudarle a eliminar grafitis y grietas en la pintura que pueden dañar su reputación, eliminando monstruosidades y restaurando su edificio a su excelencia anterior.

Riego

Nunca vuelva a experimentar un césped o un seto secos.

Con la ayuda de nuestro equipo, verá sus espacios al aire libre llenos de vida, invitando a sus ocupantes a una experiencia de instalación impecable.