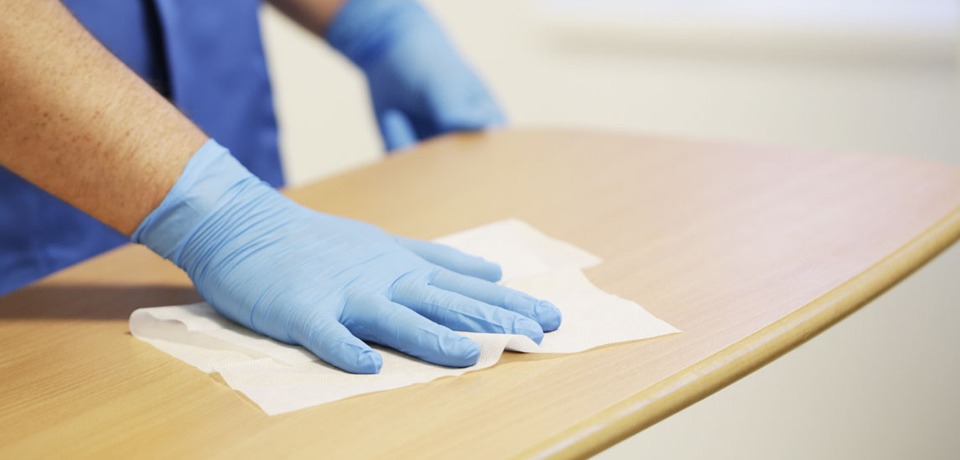 QCMaintenance's commitment to green cleaning goes further than just a service. From hand sanitizer, wipes and stations to select cleaners, we provide our clients with eco-friendly cleaning solutions.​
We wouldn't be here today without partaking in innovation. This is why we use and supply trusted, newly developed products and equipment through our team at Superior Sany Solutions in our disinfection service offerings, such as:
Hand Sanitizer Stations And Dispensers The placement of dispensers and stations will encourage people entering and exiting your establishment to use hand sanitizer. You can also save money by buying in bulk while reducing the spread of harmful bacteria to door handles, elevator buttons, countertops, and other high-traffic areas. 
Disinfectant Wipes The availability of disinfectant wipes will reduce the spread of bacteria and viruses between people while limiting the chance of potential building lockdowns.

Disinfectant Stations

A fully equipped station with hand sanitizer, gloves, wipes, and paper towels will prompt individuals to prevent the spread of contamination. One of several ideal places is near dining areas, kitchens, and entertainment areas.

Temperature Scanner

You will be able to monitor the flow of healthy traffic throughout your building by viewing each person's body temperature, a feature that allows you to immediately detect an individual that may pose a safety risk for other occupants.

StepNpull®As

an alternative to using a door handle, the StepNpull® allows the user to open the door with their foot and avoid contamination and cross-contamination.