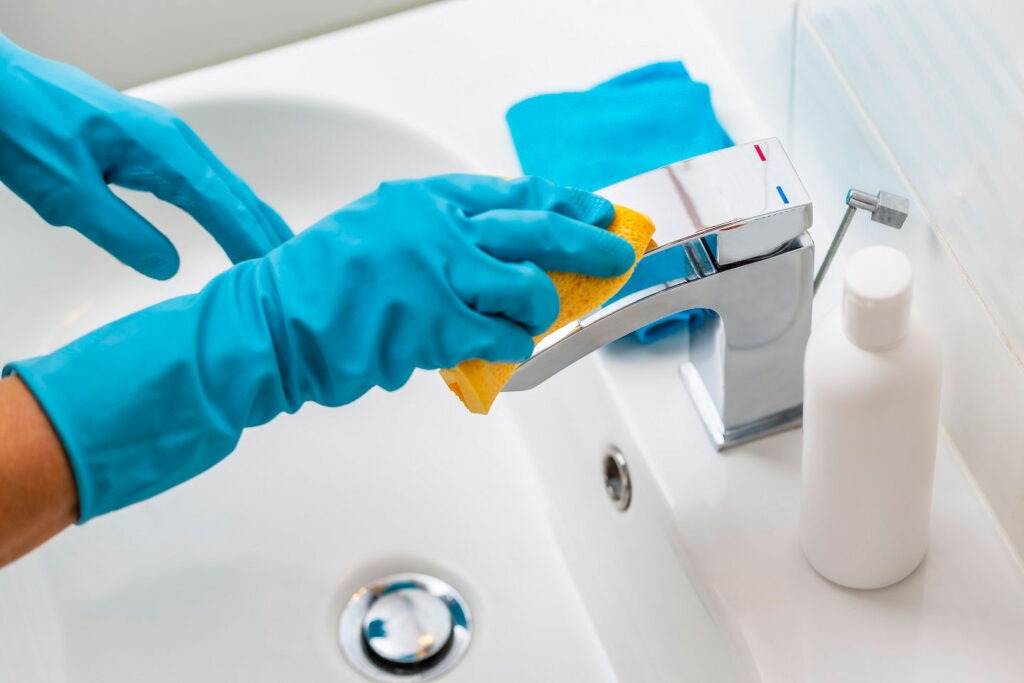 We design customized cleaning schedules for the safety and wellbeing of you, your staff, and your clients.​
When you need top-level commercial cleaning and sanitizing services, QCMaintenance is fully prepared to meet any challenge. Our professional disinfection services are highly adaptive to fit your business needs, and they are designed according to the standards set out by Health Canada, Centers for Disease Control and Prevention (CDC), and the World Health Organization (WHO).
As one of the leading sanitization companies in North America, QCMaintenance is constantly working on future developments and implementing them into our services. Health and safety are our top priorities to safeguard in this new era of cleaning. Our recurring on-premises commercial cleaning services include:
Sanitation We cover priority areas and surfaces, such as bathrooms and dining areas, using only the greenest and most effective products for bacteria elimination.
Sanitation Specialist We go the extra mile by sanitizing highly touched areas, including meeting rooms and elevators. Clean, shining surfaces will help building occupants gain peace of mind, knowing that they are safe.
Decontamination Whether you need commercial or industrial decontamination, we sanitize hard and soft surfaces for a complete room cleanse, eliminating mould and mildew, fungi, and other bacteria.
Tenant Concierge Our QCMaintenance team can provide your tenants with immediate cleaning and sanitation services for infected areas or between everyday meetings to prevent spreading contaminants.
Daytime Ambassador One of our trained cleaning staff will welcome individuals to your establishment while implementing frequent and visual disinfectant measures for highly touched areas.
Mask & Glove Disposal We have implemented an enhanced waste management program to safely collect, sanitize, and/or dispose of masks and gloves, reducing the spread of contaminants to other surfaces and individuals.
Robots The future is here! We use a variety of robots, including automated scrubbers to guarantee effective cleaning and disinfection services.

Validación visual de limpieza

Su personal tendrá la seguridad de que QCMaintenance cumple con los estándares de salud y seguridad, ya que nuestro personal de limpieza instala marcadores visuales que indican las áreas que se han limpiado.

También utilizamos la aplicación FotoFinish para demostrar nuestros resultados con imágenes de antes y después.

Programación dinámica

Con la ayuda de la tecnología de sensores, podemos evaluar e identificar áreas de alto tráfico para organizar la programación bajo demanda de protocolos de salud.

Portal de Información

Nuestros clientes y sus inquilinos obtienen acceso rápido a nuestro portal especializado que proporciona material educativo, incluyendo protocolos de higiene personal y lavado de manos.

Mantenimiento de HVAC

Como parte de la preparación para una pandemia, nuestros técnicos limpian y actualizan los sistemas HVAC para reducir la circulación de contaminantes en el aire.