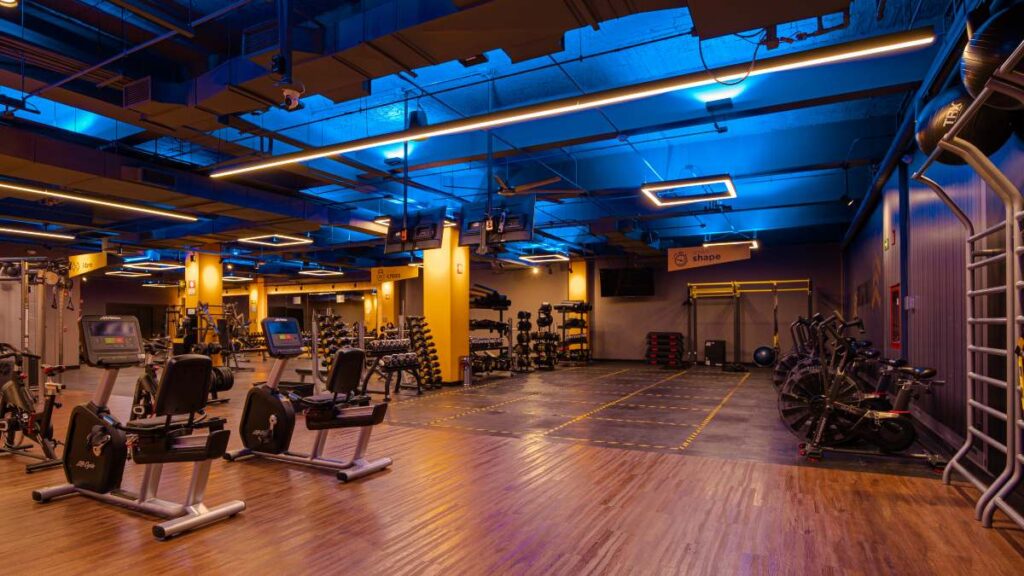 Building a healthy community with commercial janitorial services
Recreational visitors come from all walks of life to work out, play, and have fun with their communities, friends, and family – and our commercial janitorial services can help you ensure that your facility is always clean and safe for everyone who uses it. With a trustworthy team available 24/7, our business cleaning ensures your facility looks its best at all times, even with all the high-traffic areas that exist in recreational facilities.
Gyms
An attractive facility is the first step to getting people involved in sports and fitness. We ensure that all equipment is thoroughly cleaned, disinfected, and free of maintenance issues each day, and also offer day porters who can disinfect touch points between uses. Your members can also rest easy knowing your restrooms and showers will be cleaned and sanitized to surpass health and safety standards.
Leisure Centers
Leisure centers should be a place of fun and relaxation; however, with so many people using it each day it can be difficult to maintain cleanliness standards. From young children, to families and young adults – provide your members with the first-class experience they want in a facility that looks it best at all times with the GDI team at your side.
Stadiums/Sports Complexes
Your facility will beat the competition with services that rival the top maintenance companies across the world. Whether it is a practice or the big show, our team is here to support yours in winning over the hearts of your occupants and stakeholders. GDI is your one-call destination for facility services, and our team even offers event support services along with our regular business cleaning services commmercial and maintenance packages.